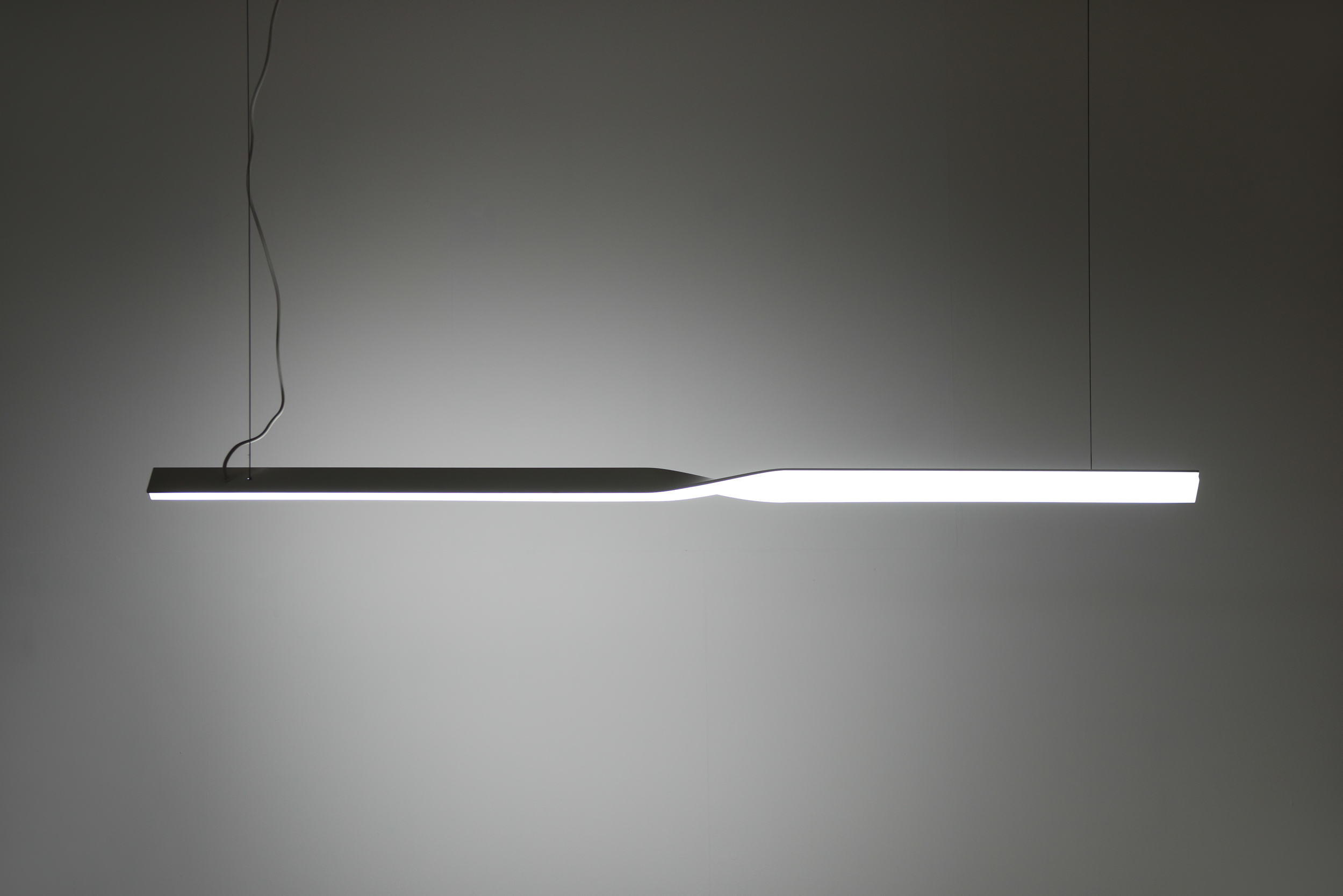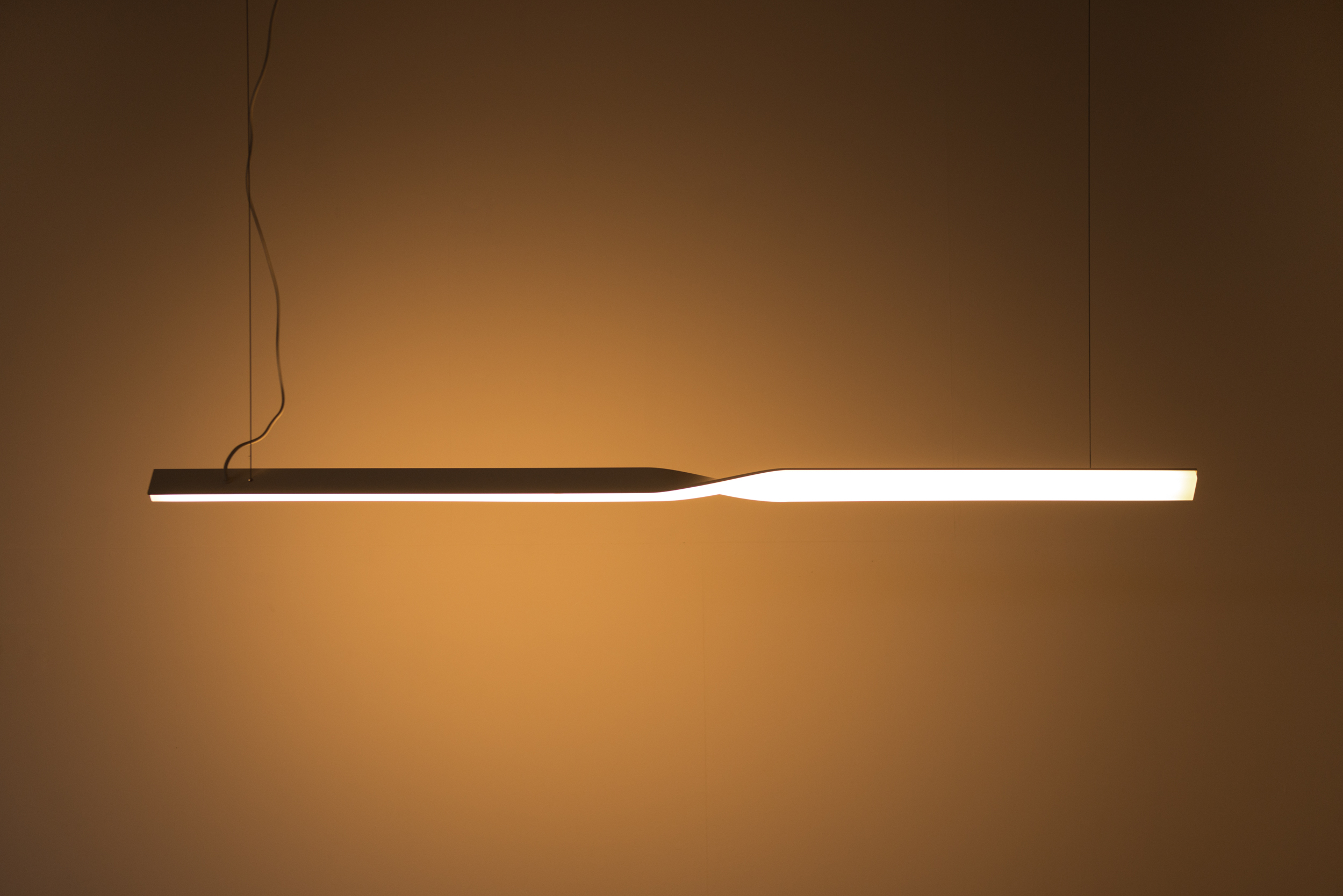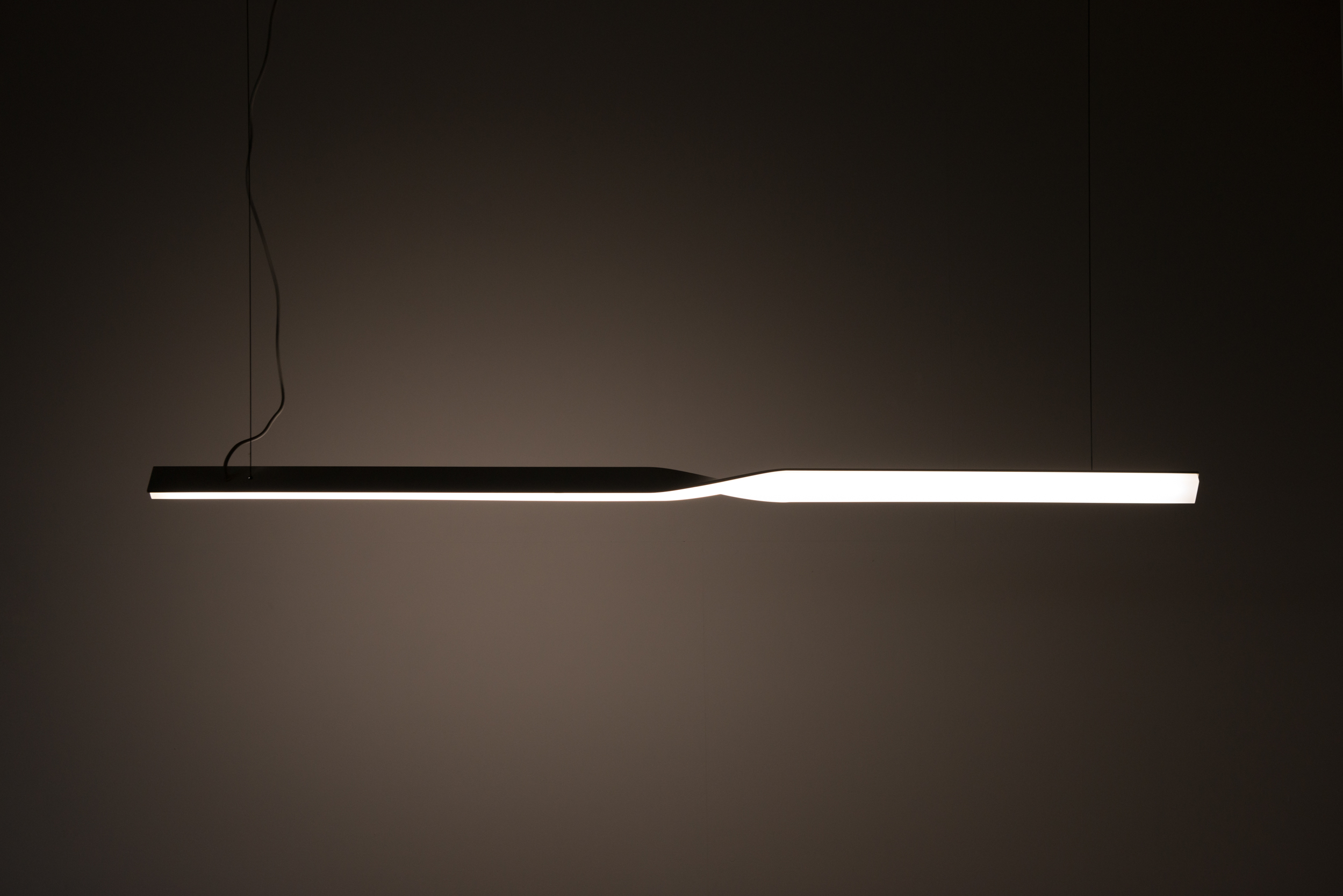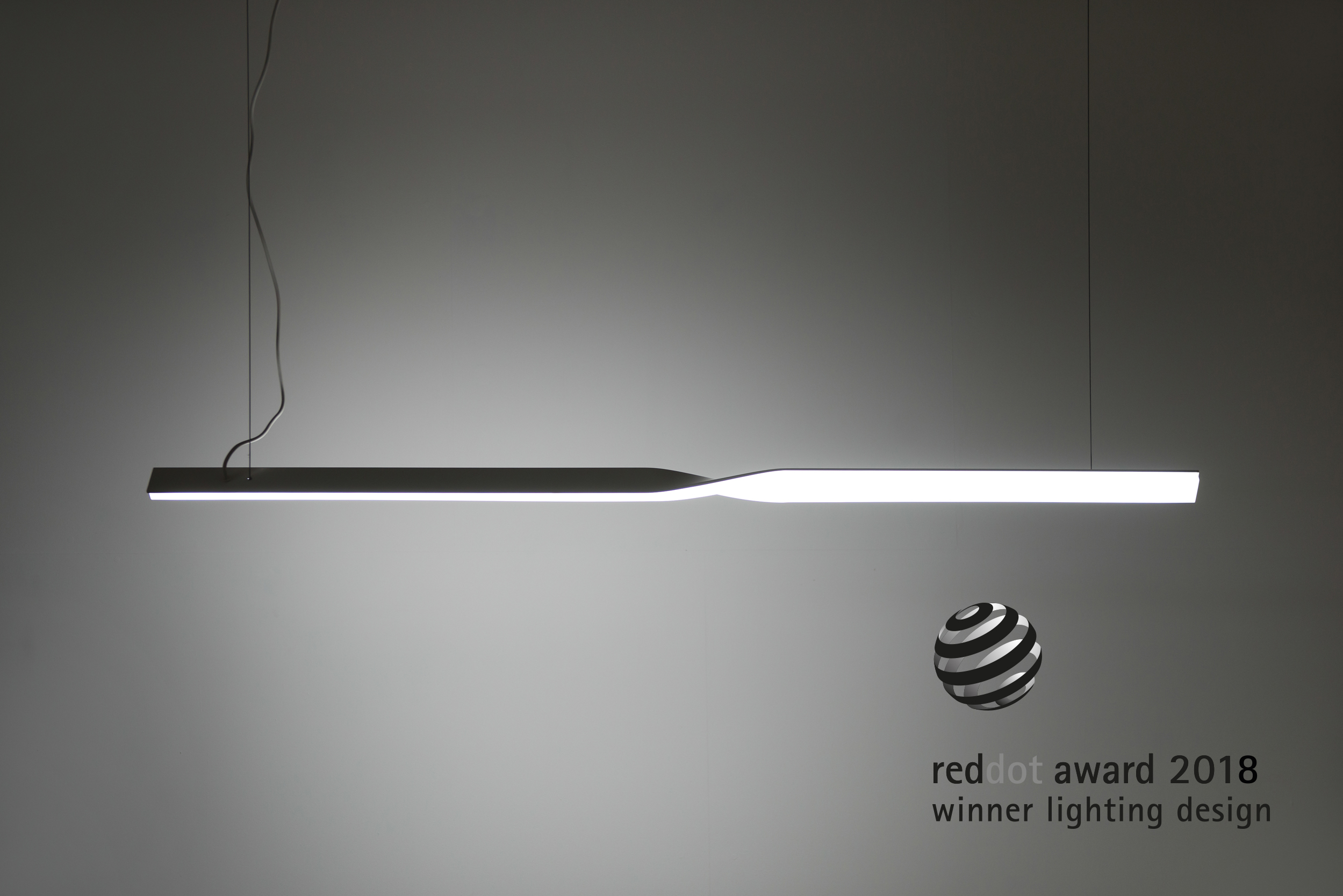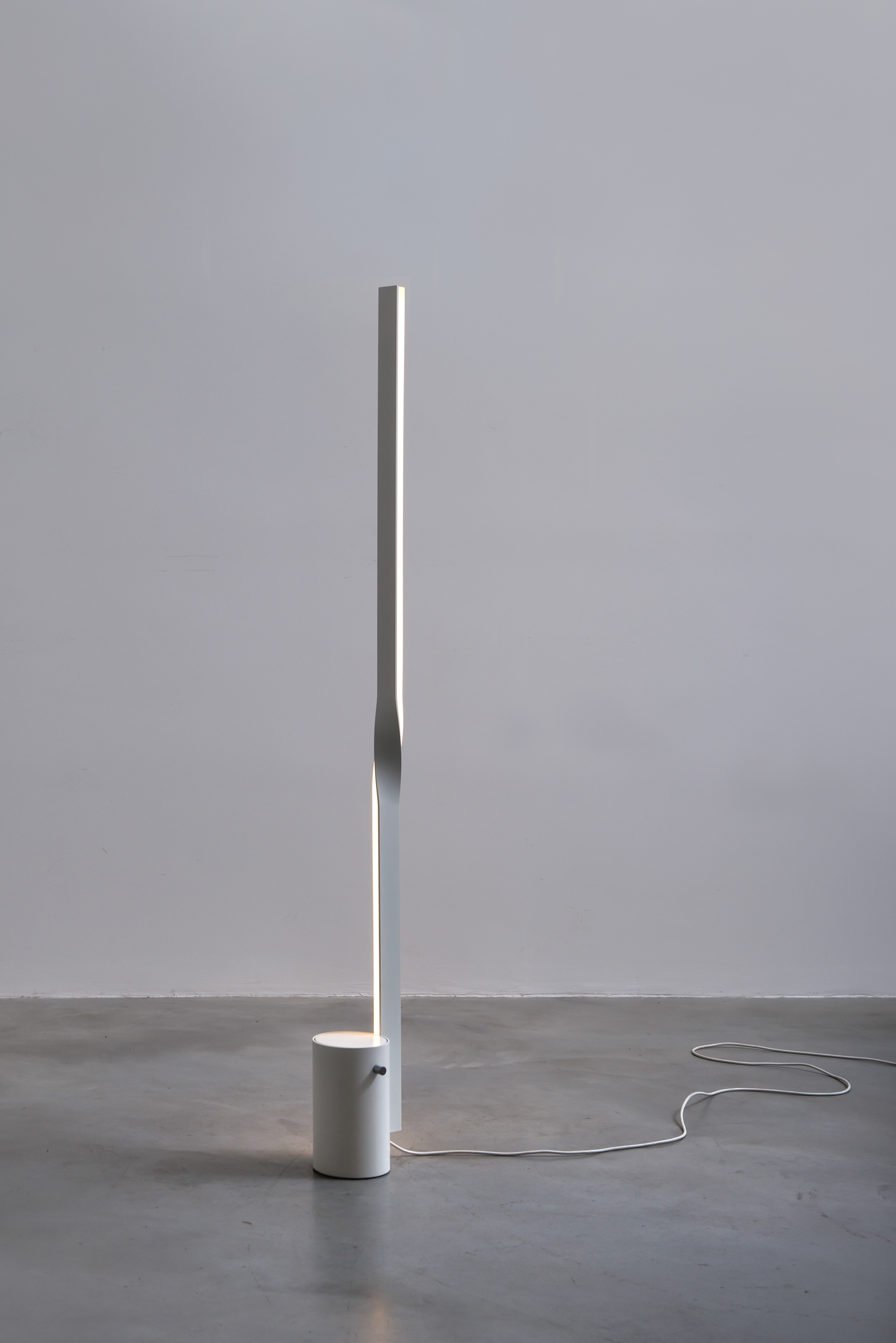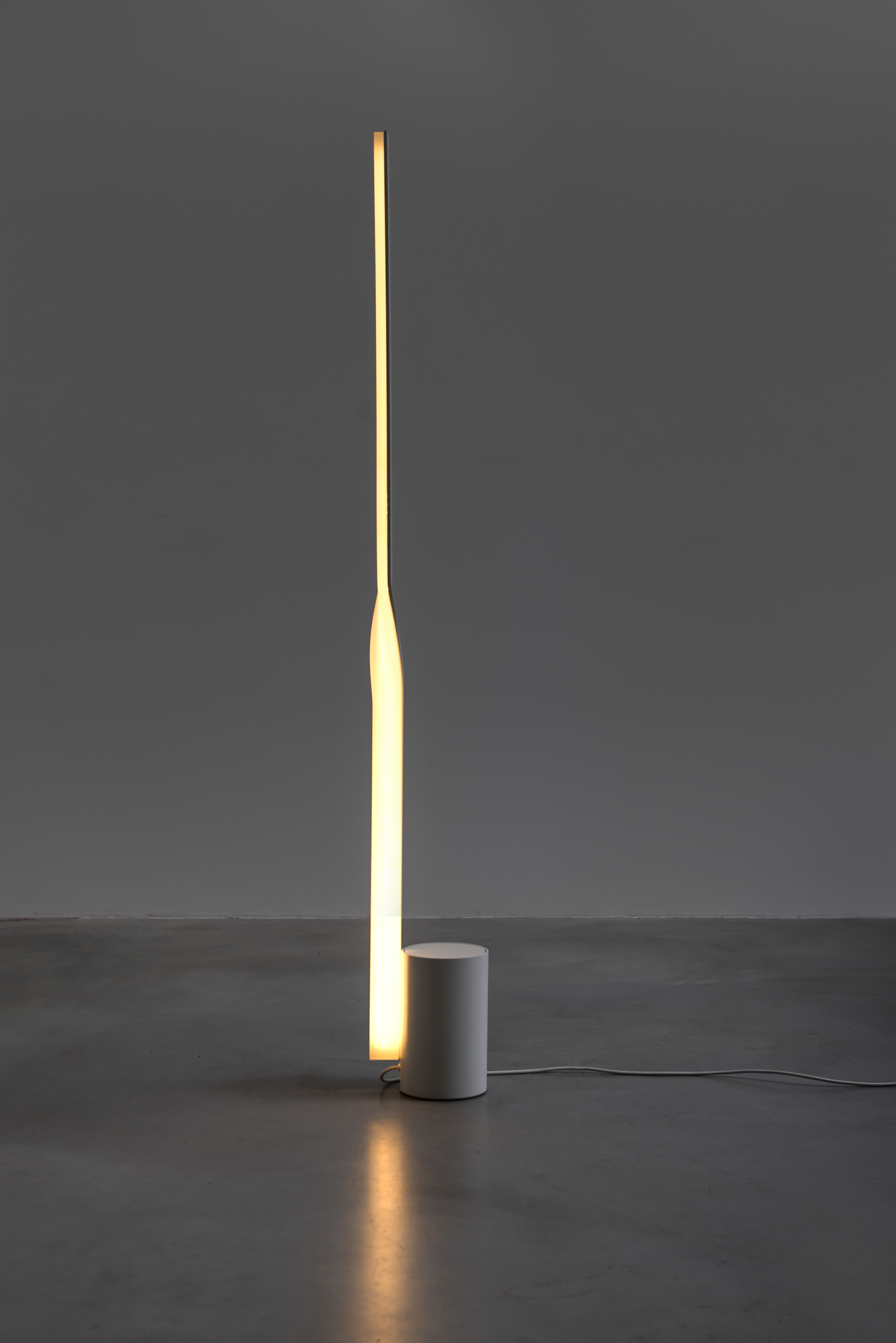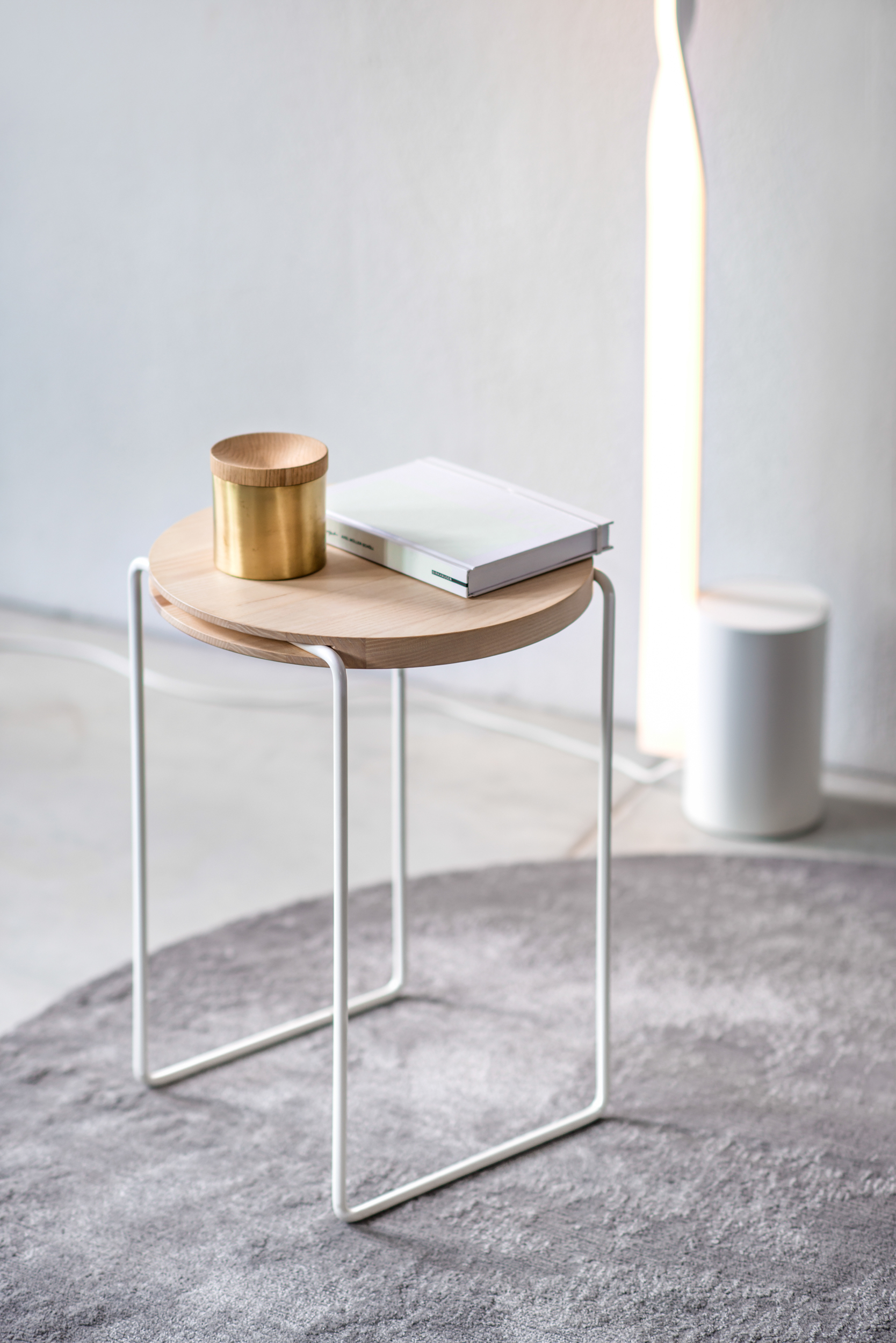 luminaire TWIST
The idea was to design a light using modern LED technology and foreground the technology's advantages. A thin profile, but not too minimalistic due to it's interesting shape. The "twist" allows to highlight two different areas of a room, thus lighting specific details and creating an appealing atmosphere at once.
Puristic and very efficient is the TWIST pendant luminaire lighting your rooms. Simplicity is charm and strength at once. The twist appears light and delicate. Balanced through two anchoring supports, the light will be efficiently led towards the tabletop and simultaneously creating an appealing room ambience without blinding.
Die Idee war es eine Leuchte zu kreieren, welche modernste LED-Technologie verwendet und deren Vorteil auch in den Vordergrund stellt. Eine flaches Profil, welches aber nicht zu minimalistisch wirkt, sondern eine besondere Form hat. Der "TWIST" erlaubt es verschiedene Bereiche auszuleuchten und schafft so ein ansprechendes Ambiente.
Puristisch und äußerst effektiv beleuchtet so die TWIST Pendelleuchte Ihre Räume. Schlichtheit ist der Reiz und die Stärke der Pendelleuchte, welche durch die Verdrehung leicht und filigran anmutet. Ausbalanciert durch zwei Befestigungspunkte leiten die aus verdrehten Flachstangen gefertigten Flügel der Leuchte das Licht effizient auf die Tischplatte und produzieren gleichzeitig ein ansprechendes Licht-Ambiente für den Raum ohne zu blenden.
reddot design award winner 2018