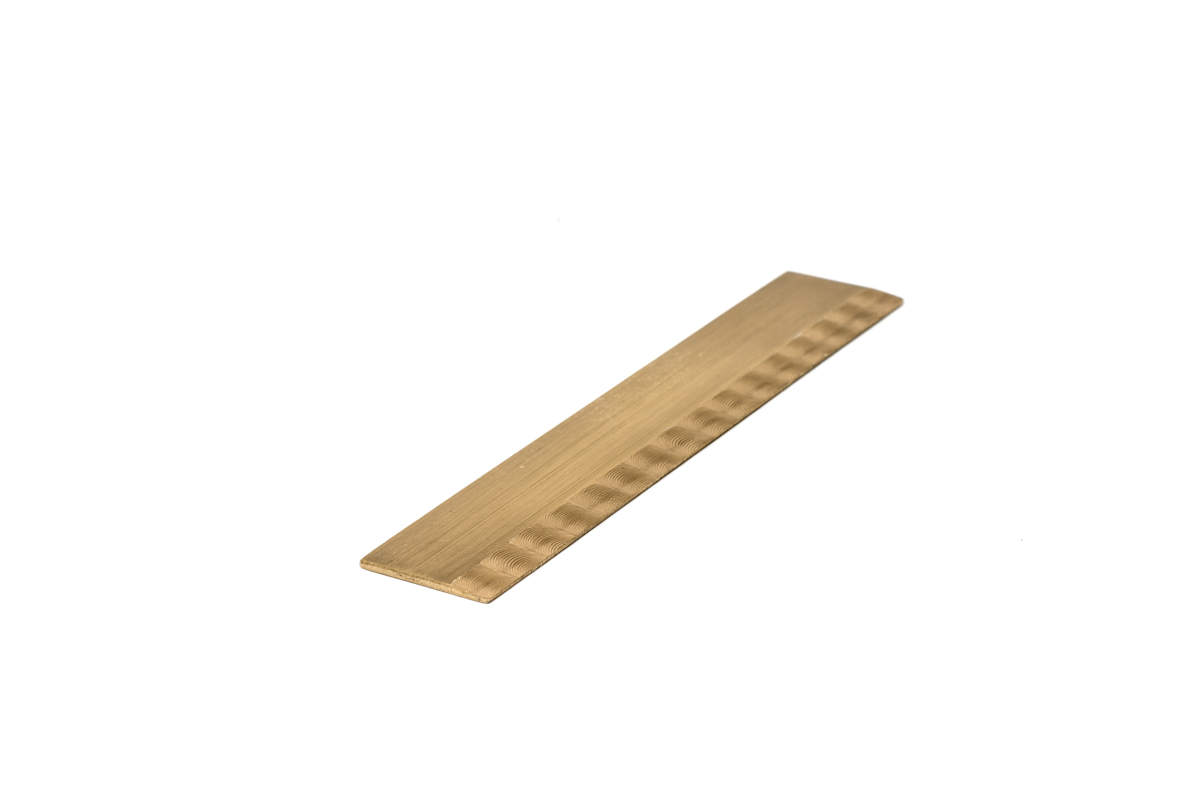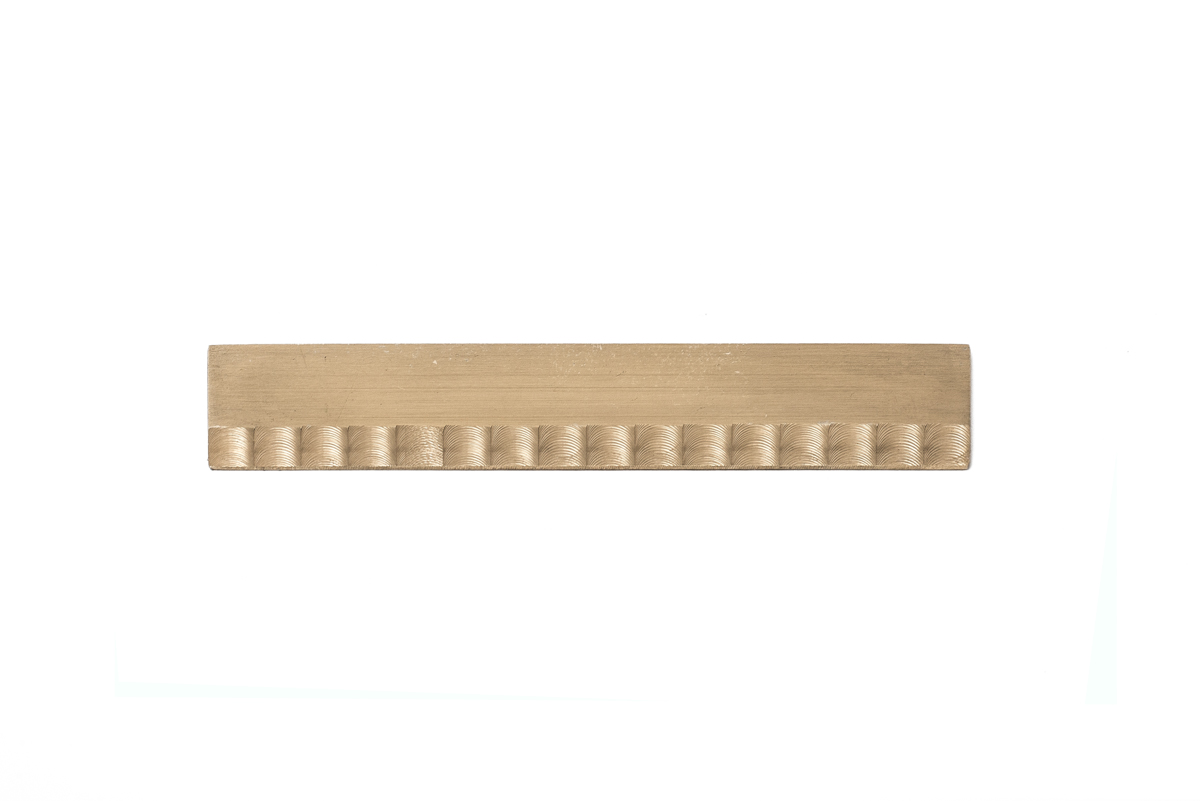 ON by Jonathan Radetz
Working with metal will always leave traces. When milling, the molding cutter leaves behind a pattern similar to a fingerprint. By changing the typical milling direction, the regular pattern can be transformed into a metric scale in centimeter increments.
Das bearbeiten von Metall hinterlässt Spuren. Wird es gefräst, hinterlässt der Fräser ein Muster welches einem Fingerabdruck gleicht. Durch Veränderung der typischen Fräsrichtung wird das regelmäßige Muster im zentimeterraster zur Skala. Das regelmäßige Fräsmuster wird durch Wiederholung zur Skala. So entsteht mit ON ein zentimetergenaues Lineal.